About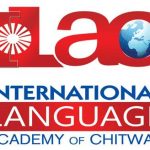 Established:
25th April 2016
Company Registered Name:
International Language Academy of Chitwan Pvt. Ltd., referred to as 'ILAC'
Trading Name:
International Language Academy of Chitwan Pvt. Ltd., referred to as 'ILAC'
Reorganization:
Authorised by  Nepal Ministry of Education and National Educational Consultancies Association, having the company registration no: 148319/072/073
PAN Number:
302409316
Main Offices:
Bharatpur Submetropolitan, ward no. 4, Lions chowk, Narayangarh (Opposite Red Karpet Hotel) Chitwan.
Head of the company:
Dr. Angad Kumar Gupta, Managing Director has good experience  in the field of working  for student recruitment for the  last 10 years. MBA (Marketing) , Ph . D. (English Language and Literature )and ENZ Trained agent for Study in New Zealand (www.enz.govt.nz)
Field of Activities:

Study career counselling,guidance and recruitment.
Assistance in Full Documentation for VISA lodgement.
Test preparation and Language classes.
Education seminar and customized workshop and presentation.

Brand Color:
Red and White
Company Logo:
 
Objectives
Like Einstein we believe 'Education is necessary for world peace'. In his words "peace can be established only through understanding, not by force." And understanding can be established by education that also of global nature. So we encourage partnership among experts and researchers from across the world to address real problem in any part of the world. Our core values are quality learning, research, respect and equality.
"We strive to provide English language learners with a life changing experience through immersion in diverse and dynamic environment with many opportunities to learn both inside and outside the classroom". We will accomplish this by :
Continuous research into the most effective teaching learning methodologies and tools, maintaining most up-to-date curriculum.
Making learning a complete experience that not only focuses on learning course content but on developing whole personality.
Providing our students and staff with functional facilities such as speaking games, worksheets, flash cards board games and amenities such as peaceful environment, study lounge, wifi zone, from air, water and light to provide best possible learning experience.
Maintaining a professional and clean environment in safe infrastructure.
Running enjoyable extra-curriculum activities to enhance learning experience.
Merging customer service and education together to create better experience.
Moving away from the traditional view of educations structured, rigid and inflexible. We will create business through relationship building, we'll demonstrate through our behavior that we are created by people for people.
Continuously creating innovative, effective and practical programmes by listening to the needs of our students and agents.
Giving back to the community and promoting Chitwan as a great place to learn, live and work.
Searching better destination for students in terms of investment and future job perspective and providing authentic counseling service for abroad study. Through global network
Contacting universities, colleges and polytechnics for course choice. We assist students to find out good colleges and universities through proper guidance to match their profile.
Providing visa lodgement guide and documentation support.